Robyn Smith Collaboration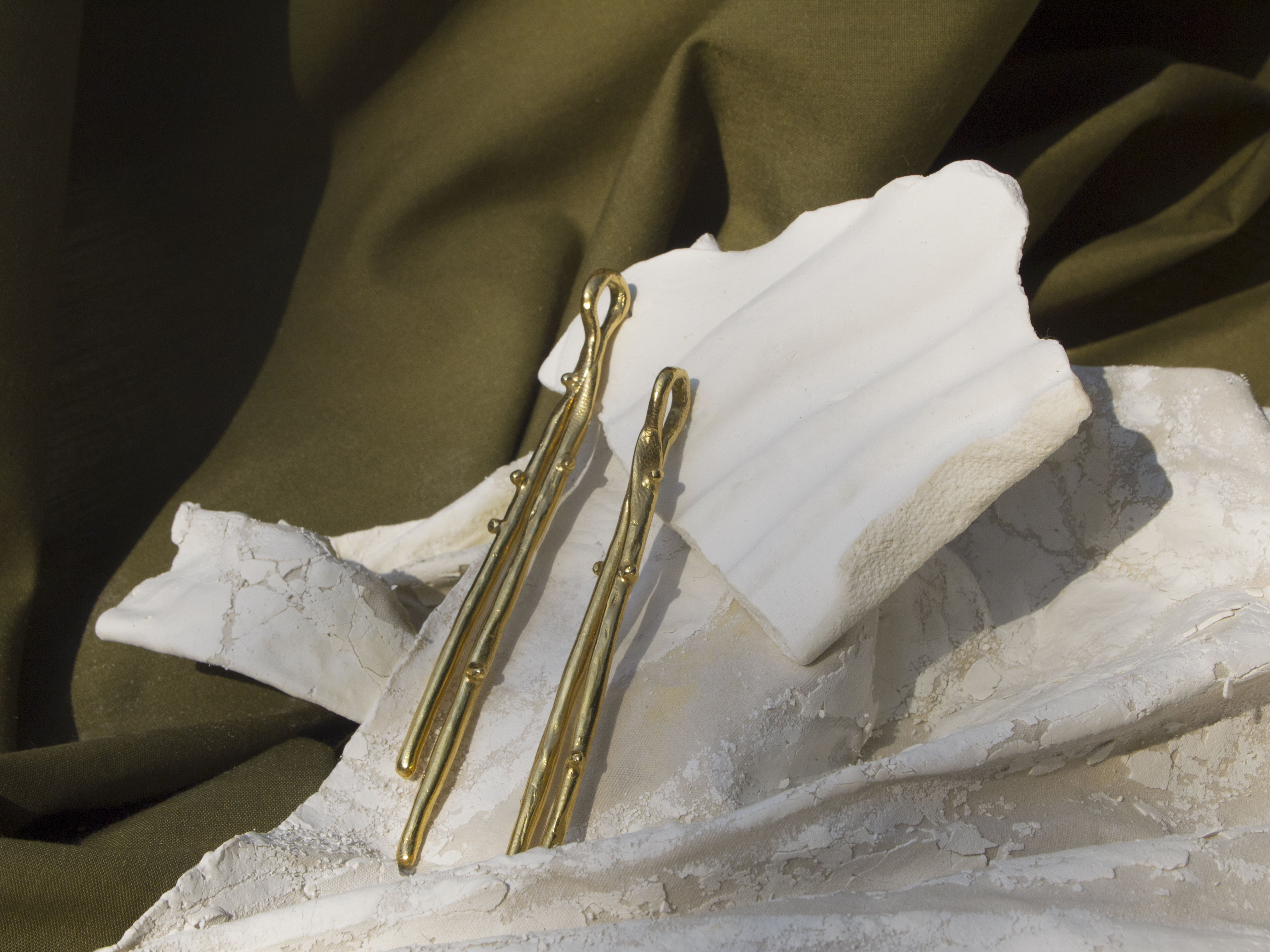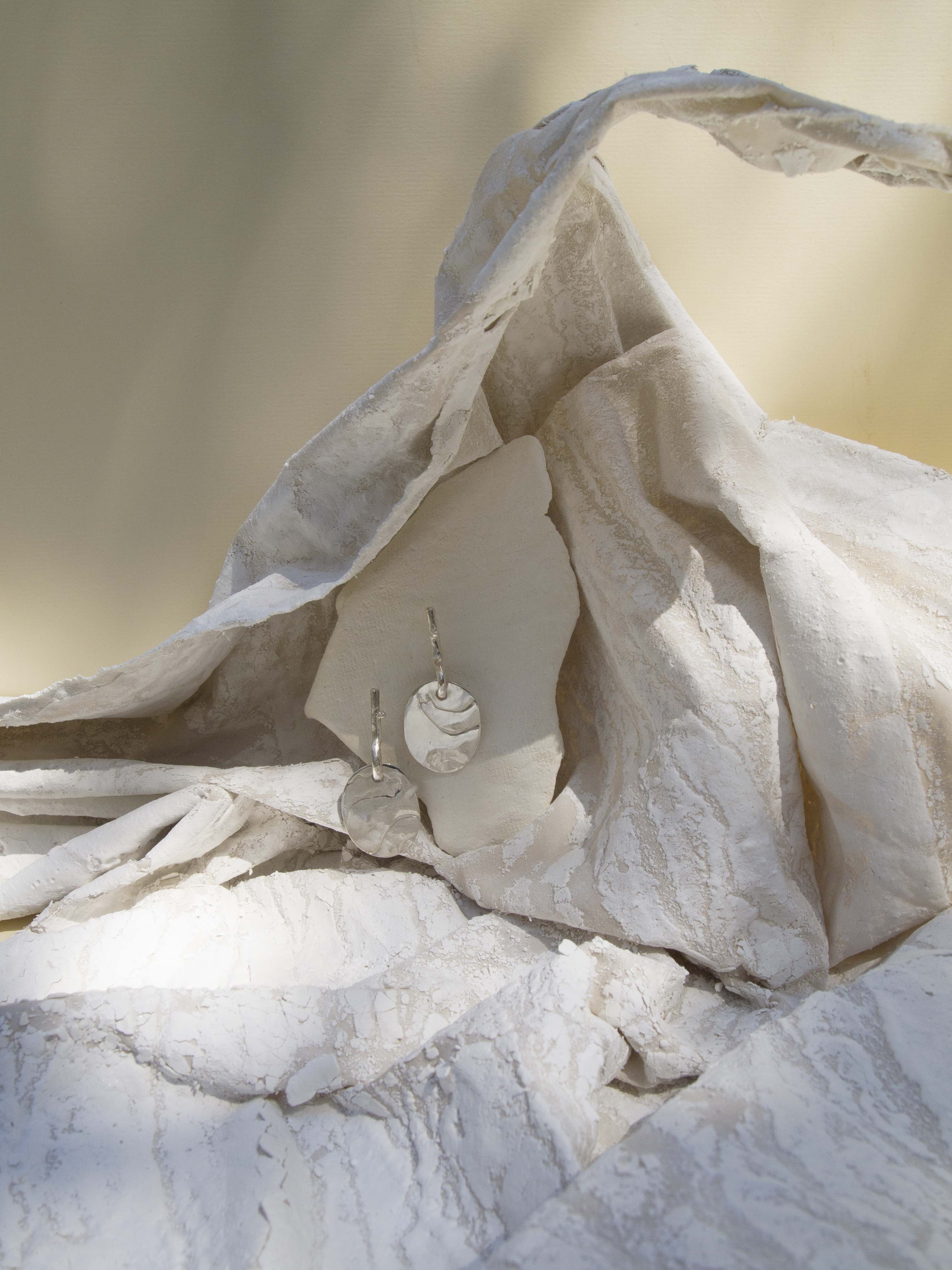 (plaster of paris/fabric)

This photographic series explores unsettling the structure of painted textures in Still life Paintings.
Once placed within the set, the jewellery breaks and contorts the sculpture's stiff drapes, creating an individual, enigmatic image. The unique compositions emphasise the movement and character within the jewellery as they form within the set to capture an interaction unable to be captured specifically again.

Robyn Smith
Robyn Smith is a Jewellery Deisgner based in London. She Explores human interactions and ancient relics, Robyn works with recycled silver to forge an eclectic mix of modern treasures. The ethos of the brand is to create playful jewellery with a strong narrative while placing environmental consciousness at the heart of each collection.

Visit Robyn's Website here to see and buy her beautiful pieces.